Ok, so I promised pictures from the Parker Street Friendraiser dinner and here they are! Well, at least the ones that I'm in. That's all I've gotten to so far. (And by "gotten to", I mean these are the only ones that I've taken off of
Karis' Flickr page
and cropped) So, without further ado:

This is me after dinner before I went to change...for the first time (don't ask)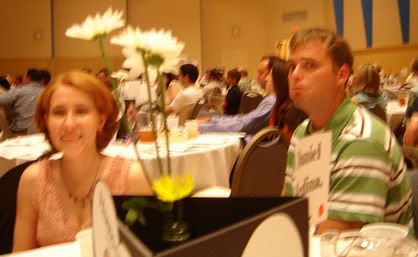 Here we have a blurry picture of me smiling and I'm really not sure what Brian is doing.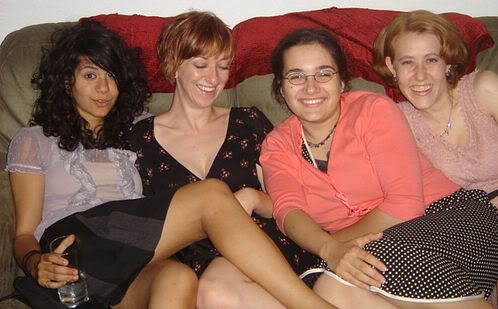 This is only the second "band photo" that we've taken. Someday we'll actually pick up instruments together.
From left to right: Karis, Kayla, Lisa, and Me
Ok, there you have it!